---
Results via Jeremy Peeples of F4Wonline.com
---
WWE 205 Live Results
January 9, 2018
Birmingham, Alabama
Commentary: Vic Joseph and Nigel McGuinness
---
Gran Metalik defeated TJP
Metalik started off with rope flips before getting a quick two off a cradle. Metalik flipped out of a headscissors for a snap dropkick. Kalisto "looked on" via a television screen backstage. Metalik went up top and got crotched before he was stomped in a tree of woe and TJP hit a hesitation dropkick.
TJP hit a springboard forearm for two. He pushed his boot in Metalik's face on the mat and set him up for a superplex, but Metalik countered and climbed on the post to do a big sunset bomb. TJP landed the double knee gutbuster for two. Metalik recovered and sent him down for a ropewalk elbow before winning with the Metalik Driver.
Kalisto came down to celebrate with Metalik. TJP threw a tantrum and struggled to destroy the announce table and threw some papers around.
---
Backstage: Enzo Amore and Tony Nese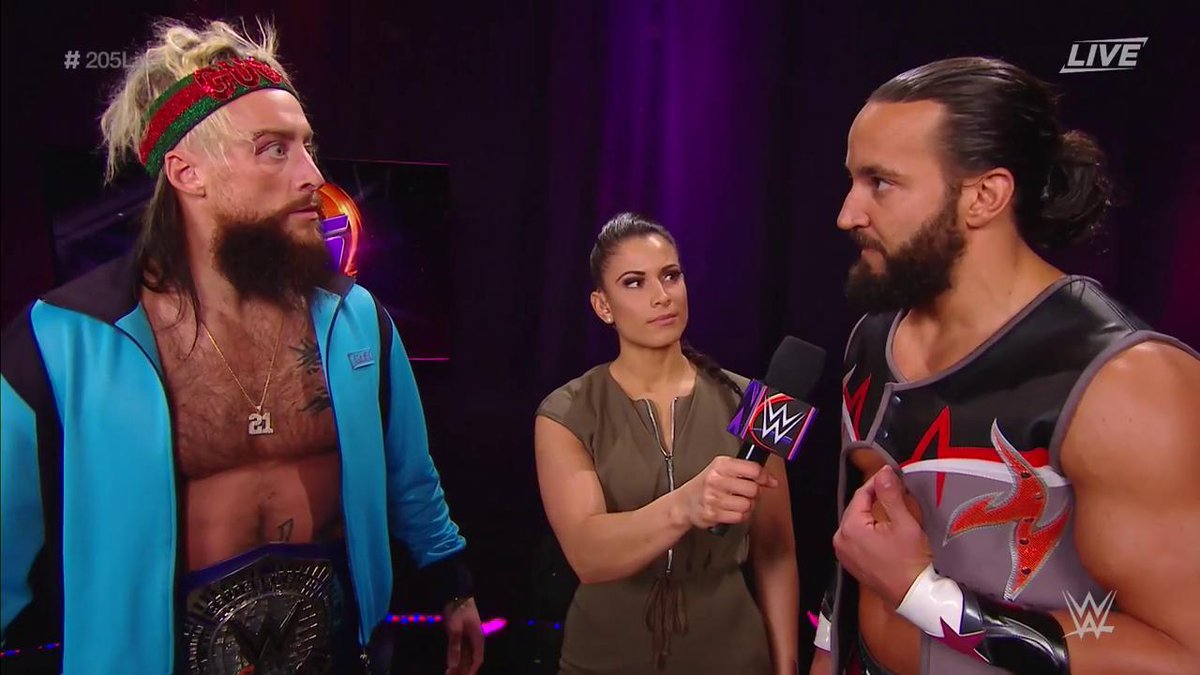 We got a replay of the hilarious Nia Jax and Enzo Amore skit from last night. We saw Amore getting stitched up in graphic fashion before Dasha Fuentes asked him how he's feeling. He said his ankle is feeble and his eye scar will last forever. However, he's going to get a tramp stamp of the Ford logo because he's built Ford tough.
Tony Nese asked Amore to get back on the Zo Train, and after hearing his promo, I hope Amore lets him back on so someone else can talk for him.
---
In-Ring: Jack Gallagher and Hideo Itami
Jack Gallagher entered and we were shown footage of Hideo Itami destroying Brian Kendrick's face. We also got still shots of Gallagher beating Itami with a lead pipe last week. Gallagher said that Itami won't be here tonight, but when he does return, he'll be able to truly break him. Itami then came down and Gallagher looked scared half to death.
Itami had no bandages or anything — so he can be beaten with a pipe for minutes on end and be just fine. They brawled and Gallagher went for the umbrella, but Itami grabbed it and Gallagher scurried away to avoid the shot.
---
Backstage: Cedric Alexander and Goldust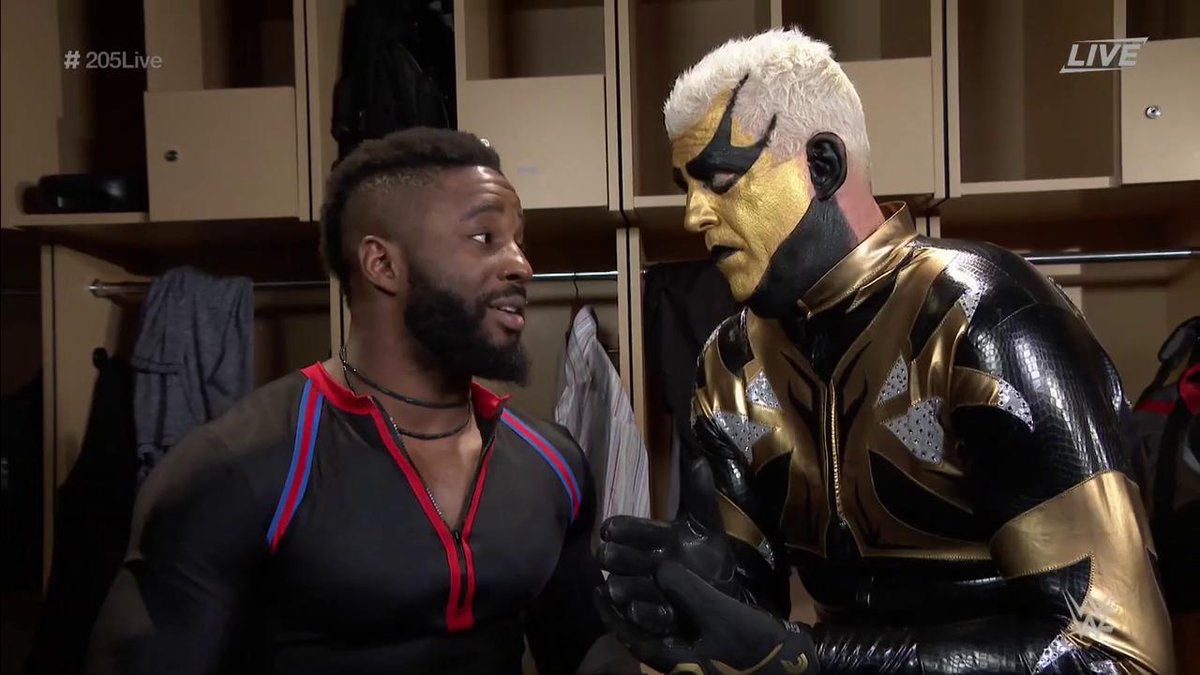 Alexander was asked if he was disappointed with the result of Monday night's match. He said he's not disappointed — he's motivated and he'll get his rematch and make his dream come true then. Goldust praised him for his interview and told him to be careful with Nese tonight because he's in Amore's back pocket. Goldust warned him that Amore will be out there, but Alexander said he'll give him a second bad ankle if he comes out.
---
Cedric Alexander defeated Tony Nese
Amore walked out with a boot on his ankle and cut his usual promo. Nese posed and they brawled outside, then Nese sent Alexander in and cranked on his neck. Nese stomped away on him in the corner, but Alexander hit an elbow strike and a big corner kick. A slingshot flatliner hit for Alexander, who also landed his big flip dive. He got two off a springboard lariat, but Nese recovered a bit with a stun gun.
Nese landed a pair of knees, but Alexander caught his leg on the third and hit a spinning back elbow for two. Nese went for a pumphandle suplex, but Alexander landed on the mat and lulled him into a small package to win it.
Alexander danced for a bit before landing a Lumbar Check on Amore.