Guess The Themes (May 4) WCW Themes Edition
Guess the entrance theme music from the short clips below.
If you guess all three correctly, your name and website will be posted along with the next edition of Guess the Themes. Up to the first 50 "or so" winners will be posted.
---
Guess the Themes:
These are all WCW themes.
Theme #1:

Theme #2:

Theme #3:

---
Answers:
Play the CURRENT version of Guess the Themes.
---
Last Time's Answers:
Theme #1: Chris Jericho

Theme #2: Batista

Theme #3: Cactus Jack

---
Last Time's Winners:
I posted every single winner this time. :-)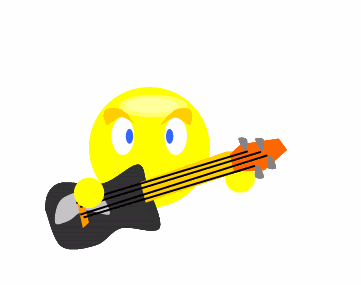 jean cortes from Springfield, MO
Damian Muckle from Knoxville, TN
CWK from Kansas City
Robert McGill from Brooklyn, NY
Mike Em Dot Dot from South Central Los Angeles
Jeff from MN
MASTER C from Texas
James from Ohio
Domino from Baton Rouge – www.104thex.com
Dangerous Danny Davis from South Butler
Brandom from Maryland – www.mmaweekly.com
Gerard Verterano from Nazareth, PA
Lennon from Springfield, MA
Tony Mowbray from Parkhead, Glasgow – www.thefamineisover.com
Lock Jaw from Parts Unknown
maggot from San Juan
TheHart from Atlanta
JC Hendrix from Texas
Nicholas J from Chicago
AJ from Wisconsin – www.6tsixstudios.com
Luis from Texas – www.imdjluis.com
Greg Thimmes from Delaware – www.forthesound.com
JP O'neil from Winter Park, FL
JJc14 from NJ
David M from Coal Township, PA
Shawn Whitelaw from Tucson
Vinnie r from New Jersey
MJ from Hawaii
The Gold Standard from Dirty Jerz
Nick R from New Jersey
Paul M.J. from NJ
Charlie Bear from Pittsburg, CA
Brendan Coughlin from Salem, MA
Crabby Cummings from Thunder Bay
Nahun from Long Beach, CA – www.myspace.com/ultimo_nahun
Travis Crites from Cherryvale
bigfred from delta
Andrew H from UK
Jason James from The HC
Andrew Kaplan from Yorktown Heights, NY – www.amkstudios.com
bryan from ek
Josh from Delta
Thedric Amndest from Latvia
rob from Los Angeles
Thomas Longie from North Dakota
Big John from Bakersfield, CA – www.mypace.com/bigjohn86
Travon333 from Louisiana – www.youtube.com/travon333
Chelsea from Toronto
Phillip E. Meek II from Sevierville, TN
Russell Bain from Scotland
Goozer McDoozer frmo Tu Coseh Nanad
Tri from Houston
Warren L from Upstate NY
Dan B from UK
Joe P from Hanover, MD
Rick W from Kentucky
Tyson from Jasper, IN – www.facebook.com/TNTLegendKiller
Dan C from Springfield, MA
Brandon A. from Illinois
Kyle L. from Toronto, Canada
Joey Monroe from Last House on the Right
Rudy Hernandez from New York, NY
Josh from VA
piGLet # 0330 from Canada – uws.hostei.com
Christian Juarez from Allentown, PA
Bob Colling from Syracuse, NY – chroniclesoftna.bravejournal.com
mIKE v from Scranton, PA
Ed Snyder from Pittsburgh, PA
Chris Hewitt from Cheyenne, WY
Chris from Houston, TX
Christopher Rowlands from Birmingham, UK
Brian Fitzpatrick from Glen Ewen, Sk. Canada
Braulio Aguirre from Brooklyn, NY
Ryan Baker from Evansville, IN
Tinothy Wise from Saxton, PA
Jason Warner from Lock Haven, PA
Jon from Michigan – wrestlingmedia.ws
Chris from Bethlehem, PA – www.gasparinutrition.com
Ben Cortez from Hoytville, OH
Joseph from West Monroe, LA
Will from Ireland
Josh from Cambridge, WI
Hendrix from The Lone Star State
Mike270 from Palmdale, CA
Jerel Minter from Queens, NY
Joey Landis from San Francisco, CA – www.myspace.com/fabulousjoeylandis
AUTHOR'S LINK: