WWE Money in the Bank
Sunday, May 10, 2020
From: Orlando, FL (WWE Performance Center) and Stamford, CT (WWE Headquarters)
---
Quick Match Results
Kickoff Match: Jeff Hardy defeated Cesaro via Swanton Bomb (13:30)
SmackDown Tag Team Championship Fatal 4-Way: The New Day (c) defeated The Miz & John Morrison, Lucha House Party, and The Forgotten Sons via Big Ending by Big E on Metalik (12:00)
Bobby Lashley defeated R-Truth via spear (1:40)
SmackDown Women's Championship: Bayley (c) defeated Tamina via roll up (10:30)
Universal Championship: Braun Strowman (c) defeated Bray Wyatt via running powerslam (10:55)
WWE Championship: Drew McIntyre (c) defeated Seth Rollins via Claymore (19:20)
Money in the Bank Ladder Match at WWE HQ: Asuka defeated Shayna Baszler, Nia Jax, Dana Brooke, Lacey Evans, Carmella (22:00)
Money in the Bank Ladder Match at WWE HQ: Otis defeated Daniel Bryan, Rey Mysterio, Aleister Black, King Corbin, AJ Styles (27:15)
---
Kickoff Match
Jeff Hardy vs. Cesaro
This was relatively evenly-matched. In the end, they battled on the outside and Hardy tossed Cesaro into the ring steps, then jumped off of the crowd barricade onto Cesaro. He tossed him into the ring and hit a Swanton Bomb for the win.
Winner: Jeff Hardy (13:30)
---
SmackDown Tag Team Championship Fatal 4-Way
The New Day (c) vs. The Miz & John Morrison vs. Lucha House Party vs. The Forgotten Sons
After a pretty slow first few minutes, the action picked up a lot in the last five minutes. The Forgotten Sons hit a double team move on Big E, but Miz broke it up and hit the Skull Crushing Finale on Wesley Blake. Morrison hit the Starship Pain on Big E but Lucha House Party broke up the pin. Metalik hit a top rope elbow drop off the top on Big E, but the Forgotten Sons broke up the pin.
Big E tossed out both Forgotten Sons, then bounced off the ropes, but Jaxson Ryker held the top rope down and Big E fell out. The ref then kicked Ryker out of the match.
Lucha House Party hit double splashes off the top ropes to the outside onto the Forgotten Sons and Miz & Morrison.
In the ring, Metalik dived onto Big E, but E rolled through, picked him up and hit the Big Ending as Kofi hit Trouble in Paradise on Dorado. Big E pinned Metalik and got the win.
Winners: The New Day (12:00)
---
Earlier Today: Lacey Evans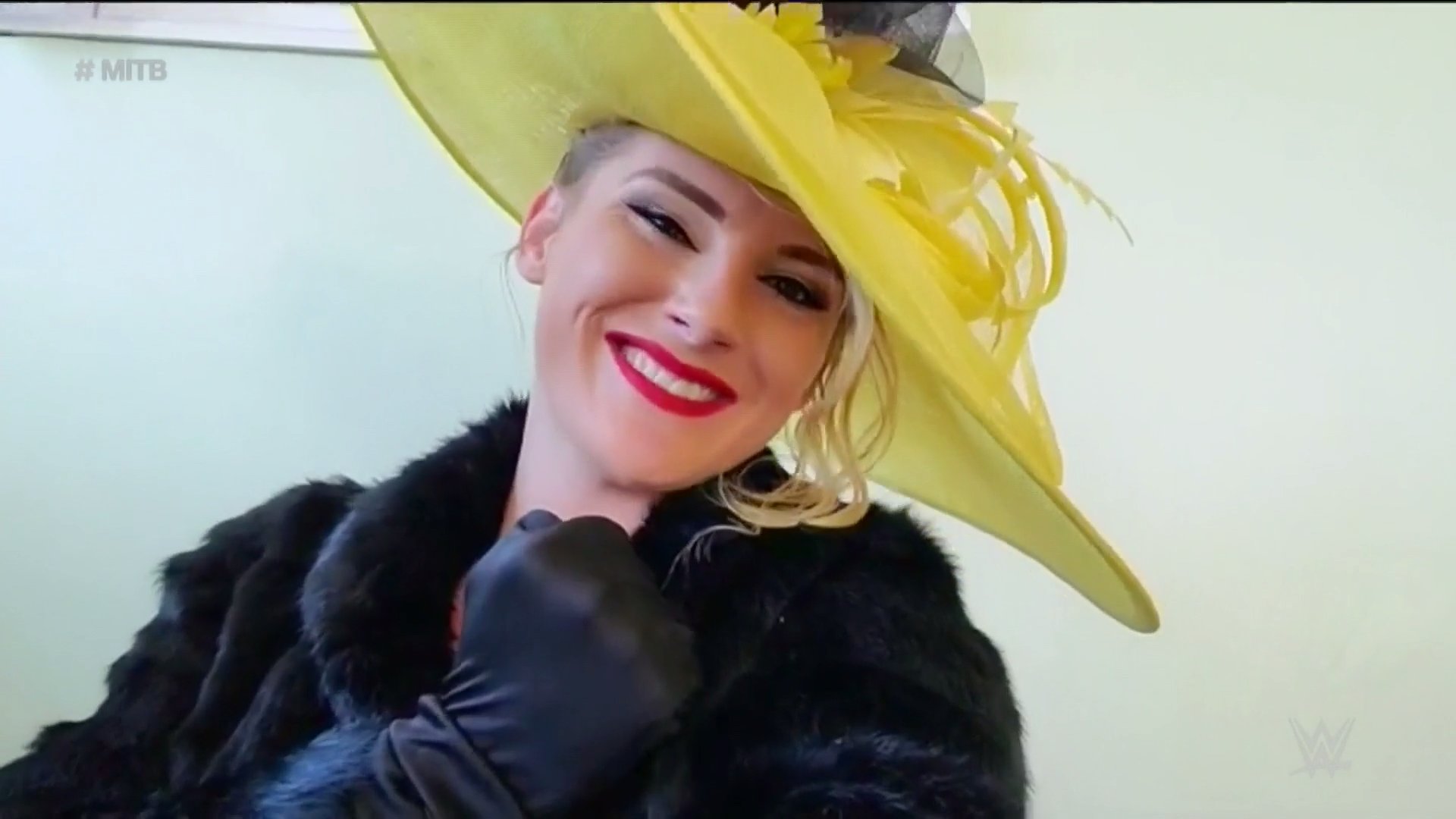 Earlier today, Lacey Evans cut a promo saying that she learned the keys to victory tonight by being part of the US Marine Corps.
---
Backstage: Drew McIntyre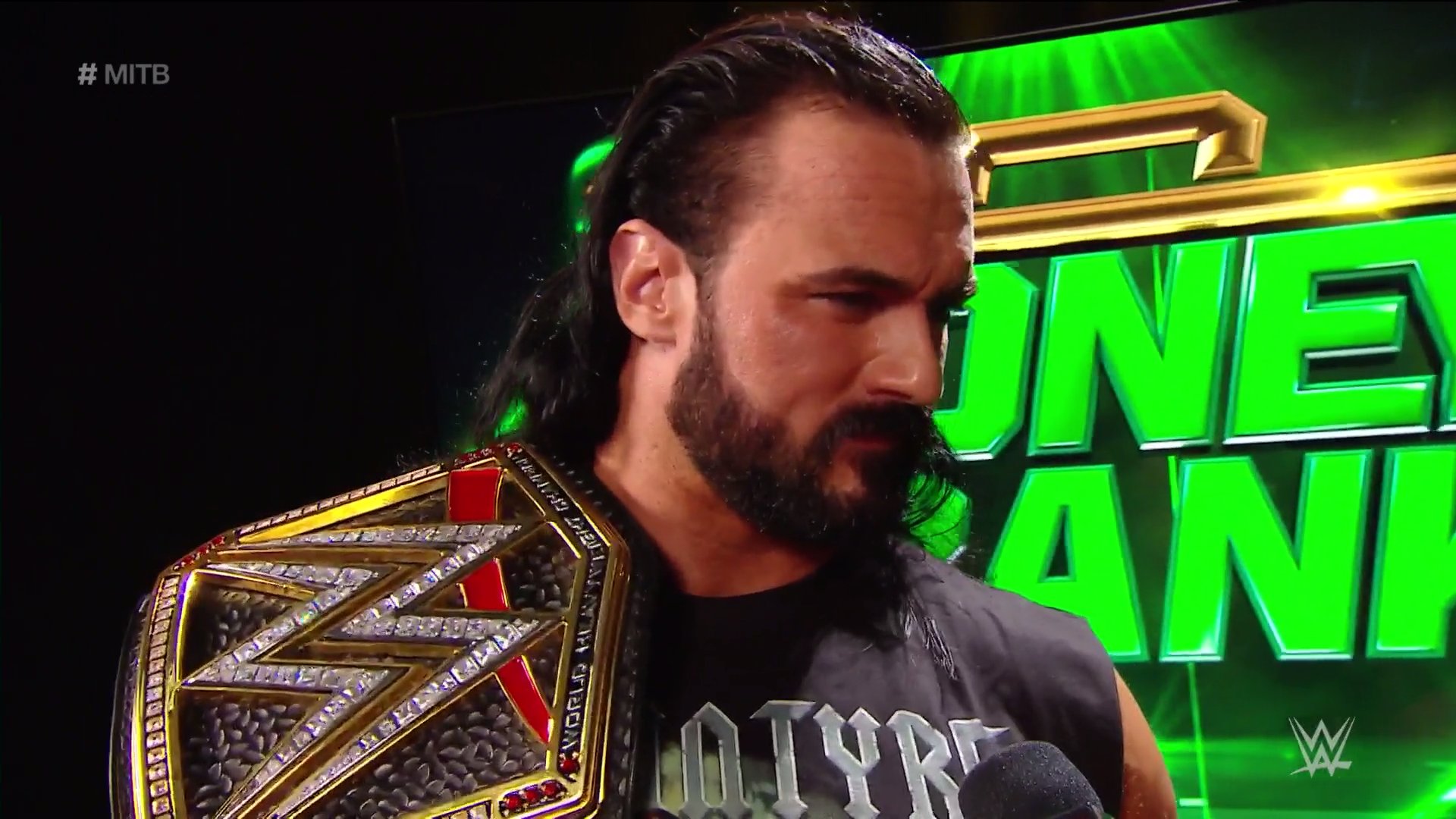 Drew McIntyre was interviewed backstage and said that he's going to break Rollins' jaw tonight with a Claymore.
---
R-Truth vs. MVP
R-Truth came out rapping. The music stopped and he asked the non-existant WWE Universe in attendance to make some noise.
Truth danced along to MVP's theme. MVP was offended at R-Truth trying to teach him about "Ballin'." Truth started explaining some rules about basketball and MVP told him to get his "fake young thug" self out of his face.
Suddenly, Bobby Lashley's theme hit and out he came. He said that MVP can take the night off. A scared Truth said "Oh snap" and said that he's gonna take the night off too. He swung his arms around and accidentally slapped Lashley in the face, and Lashley started to destroy him.
R-Truth vs. Lashley
Truth tried to fight back and went for a scissors kick, but Lashley moved and nailed him with a spear for a quick win.
Winner: Bobby Lashley (1:40)
---
Earlier Today: King Corbin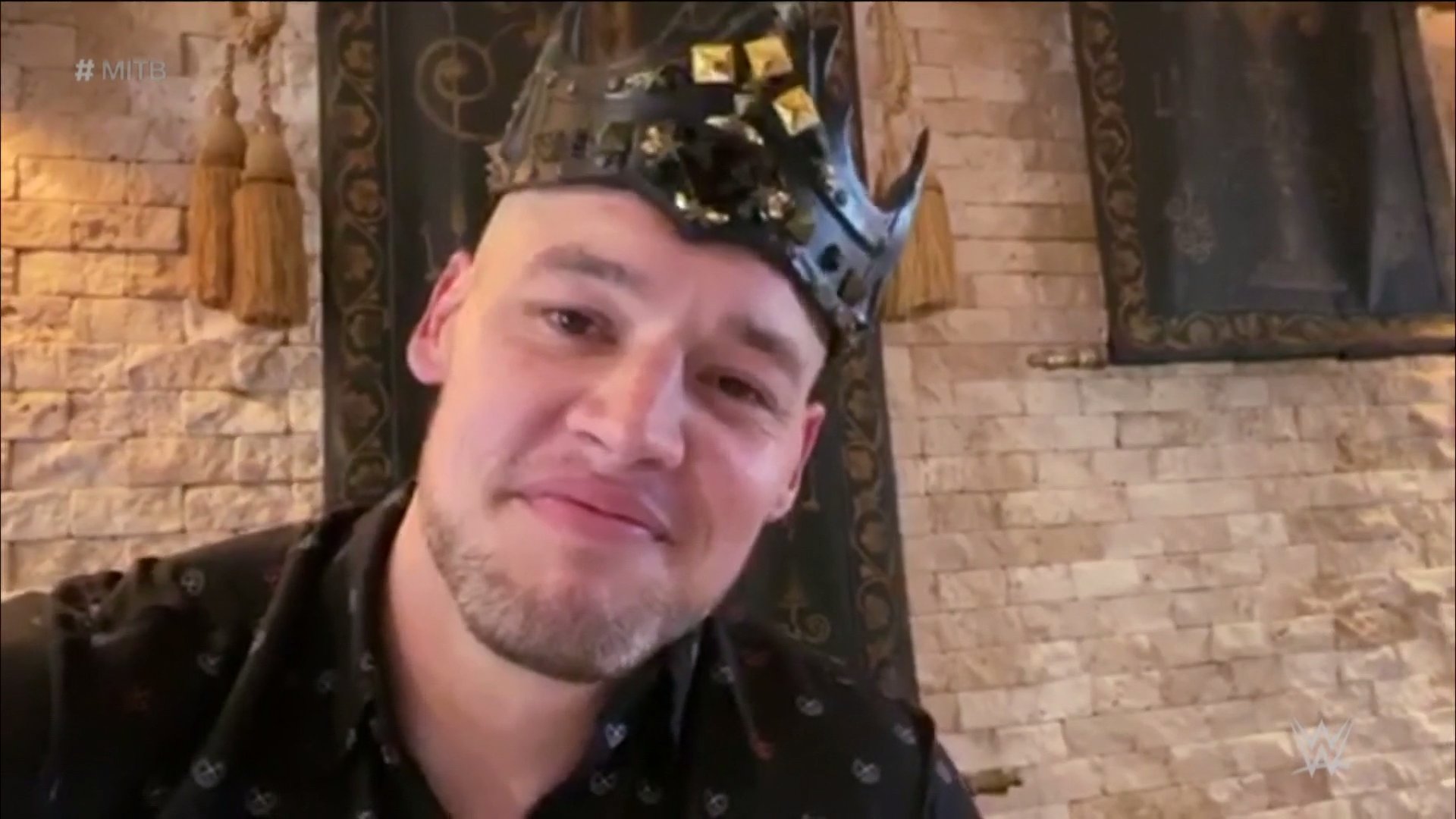 Corbin cut a promo saying that he's going to claim his second Money in the Bank victory tonight and everyone will have to call him King Money in the Bank.
---
Backstage: Bayley, Sasha Banks
.@itsBayleyWWE has no time for questions or accusations! (Especially regarding @SashaBanksWWE)

The champ has @TaminaSnuka on the mind with the #SmackDown #WomensChampionship on the line at #MITB! pic.twitter.com/4proP8vymj

— WWE (@WWE) May 10, 2020
Backstage, Kayla Braxton said that Sasha's mistake on SmackDown led to Tamina pinning Bayley and Bayley got mad at her for trying to sow division and walked off.
---
SmackDown Women's Championship
Bayley (c) vs. Tamina
Bayley taunted and trash-talked Tamina earlier, calling her "Nice Tamina" and slapping her in the face. Tamina got angry, but Bayley was able to attack Tamina's leg and take control of the match. Tamina went for a superkick, but Bayley caught her leg and locked on a knee bar on Tamina's "bad leg."
Later, Bayley grabbed a bottle of water and threw the water in Tamina's face, which caused her to flip out. She superkicked Bayley and tossed her onto the announce table. She rolled Bayley into the ring and hit her with a superkick, then a Samoan Drop, but Sasha Banks crawled into the ring. Tamina chased after her… Bayley got back up and Tamina went for another Samoan Drop, but Bayley rolled her up in a crucifix pin for the win.
Winner: Bayley (10:30)
Tamina got up and went for the Samoan Drop again, but Sasha ran into the ring and took out Tamina's leg, then hit her with a knee to the face and Bayley and Sasha stood victorious over Tamina.
---
Backstage: Seth Rollins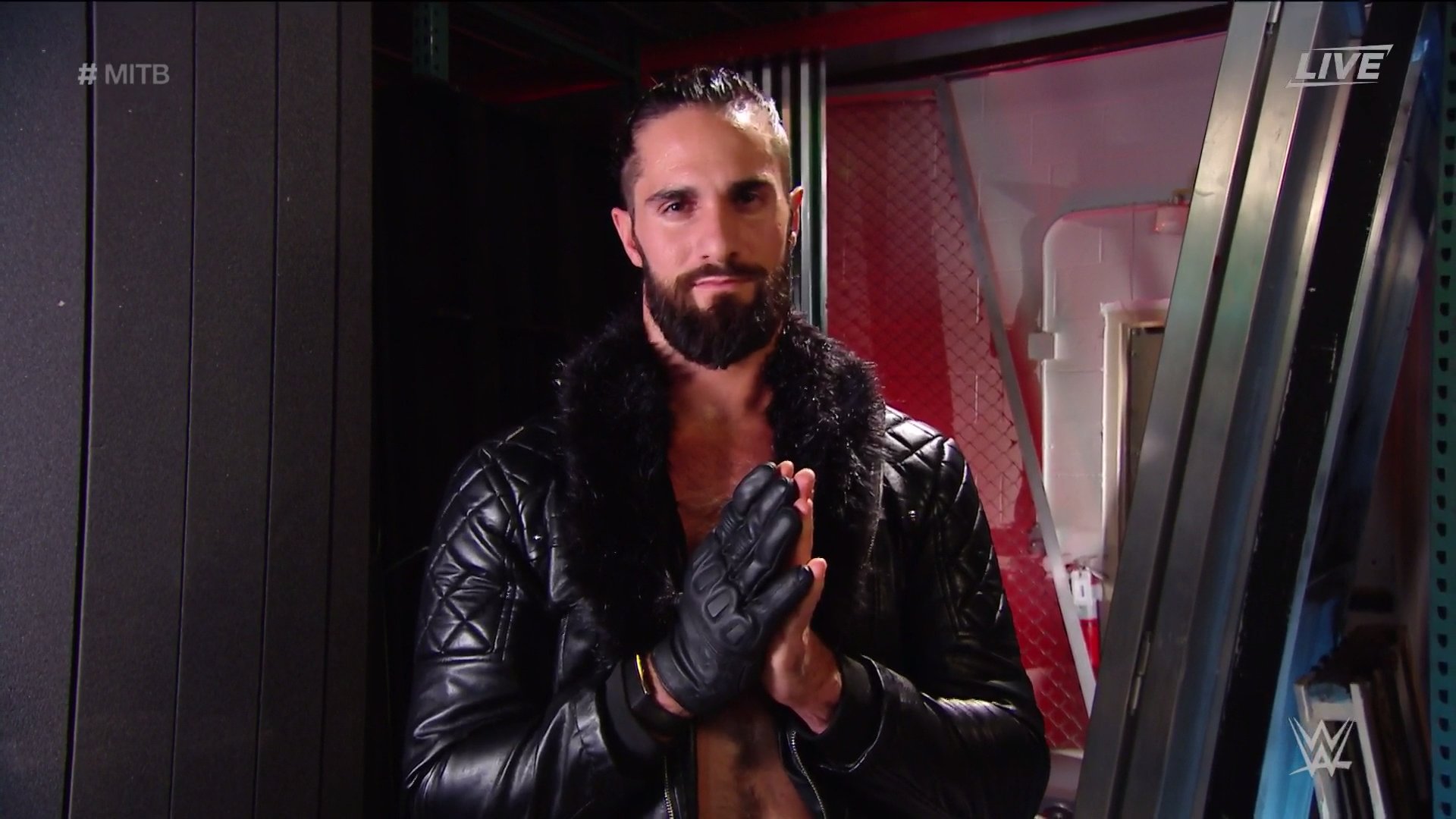 Rollins cut a promo about McIntyre, saying that it's his destiny to defeat McIntyre and become the WWE Champion tonight. He said that he was going to "unburden" McIntyre tonight because this is not his industry to lead into the future, it's Rollins' cross to bear.
---
Universal Championship
Braun Strowman (c) vs. Bray Wyatt
A cheerful Firefly Fun House Bray entered first. Braun entered next and Bray said, "My goodness, somebody woke up on the wrong side of bed today."
A couple of minutes in, Braun charged at Bray on the outside, but Bray moved and Braun crashed over the top of the announce table.
Huskus the Pig appeared in the crowd and cheered on Bray, saying, "You can do it, Bray."
In the ring, Wyatt hit a tornado DDT, then Sister Abigail, but Strowman kicked out. Wyatt was shocked. He went for another Sister Abigail, but Strowman grabbed him by the throat and chokeslammed him.
Later on the outside, Braun suddenly put on his old Wyatt Family mask. A thrilled Wyatt laughed in the ring, saying, "It's you… I promise you… This time everything will be perfect." Braun kneeled down next to Bray and spread his arms and they hugged each other…
Mercy the Buzzard, Abby the Witch, the pig and Ramblin' Rabbit cheered on at ringside, saying "You did it" and "Braun is home."
But Braun took off his mask, tossed it down and stomped on it. He picked up Wyatt and gave him a running powerslam for the win. Awkwardly-done ending.
Winner: Braun Strowman (10:55)
---
Segment: Hacker
ꀤ ꍏꎭ ꏂ꒦ꏂꋪꌩꅐꀍꏂꋪꏂ pic.twitter.com/WwdZClRMQh

— The Message (@TheMessageWWE) May 11, 2020

The "hacker" appeared on video and said "They want to know who I am. I am everywhere. I see everyone. I hear everything. No one is safe."
---
WWE Championship
Drew McIntyre (c) vs. Seth Rollins
The quietness in these matches is really almost unbearable. So hard to watch…
Rollins had a new entrance theme. Rollins attacked McIntyre's leg throughout the match. Like 15 minutes in, Rollins brought a chair into the ring, but changed his mind and tossed it out. He went for the Stomp, but McIntyre escaped. McIntyre went to the top rope but Rollins hit him with a superplex followed by a Falcon Arrow. He went for the Stomp again, but McIntyre countered into a DDT.
They battled on the top and McIntyre hit Rollins with a German suplex. He went for a Claymore, but Rollins hit him with a superkick, then a stomp, but McIntyre kicked out.
Rollins went for another stomp, but McIntyre hit him with a headbutt. Rollins hit a superkick, but McIntyre bounced off the ropes and hit him with a Claymore for the win.
The first 15 minutes of this match were insanely, unbelievably boring but the last few minutes were good.
Winner: Drew McIntyre (19:20)
After the match, McIntyre extended his hand for a handshake and Rollins paused, then accepted…
---
Backstage: R-Truth
It's become maddening for @RonKillings because the former #247Champion wants his BABY back!#MITB pic.twitter.com/2kZhSJimHu

— WWE (@WWE) May 11, 2020
Backstage, R-Truth as interviewed and said that MVP was tough and he didn't think he could beat him, but he did. He said that MVP lost a significant amount of weight. He should be on cloud 9, but he doesn't have anyone to celebrate with. He held up a framed photo of himself with the 24/7 Championship. He said that he doesn't care where his 24/7 Championship is, but he's gonna get "Tom Brady" and take back his championship.
---
Money in the Bank Ladder Match at WWE HQ
Daniel Bryan vs. Rey Mysterio vs. Aleister Black vs. King Corbin vs. Otis vs. AJ Styles
Money in the Bank Ladder Match at WWE HQ
Asuka vs. Shayna Baszler vs. Nia Jax vs. Dana Brooke vs. Lacey Evans vs. Carmella
These matches are taking place at WWE Headquarters in Stamford, CT simultaneously. The women entered in the lobby and the men entered in the gym. Asuka entered on a balcony area in the lobby and jumped off onto everyone, then hit the elevator button and got in and went up before anyone could catch her. They all then ran up the stairs instead.
Meanwhile, the men brawled in the gym. Corbin tossed a big weight at Bryan, but missed and it smashed through the mirror on the wall. Otis put a big barbell on top of AJ Styles, trapping him under it.
All of the men but Styles ran into a bathroom. Brother Love came out of a bathroom stall and told Rey, "I love you." Rey said "Me too but I gotta go."
There's music playing in the background and no commentary.
The men and women ran each other near the elevators. The elevator door opened and Asuka snuck out and ran off. Bryan gave Corbin yes kicks as Otis chanted "Yes!" then Bryan kicked Otis too and ran off. Someone in a Doink the Clown wig and face paint suddenly appeared from behind a chair…
The women started fighting in a conference/writers room. Dana Brooke nailed Nia Jax with a chair. She saw a briefcase above the table with money on it and she grabbed it. Stephanie McMahon came in and said "What are you doing? This is the Money in the Bank conference room. The real briefcase is on the roof." Carmella then smashed Dana with a framed photo of Mella and ran off, but Lacey hit her with the Woman's Right.
Styles escaped and went looking for Rey. He saw a large photo of the Undertaker on the wall and started getting flashbacks of the Boneyard Match. He opened the door to a room with blue lights and a coffin in it. Aleister Black kicked him into the room and closed the door.
Paul Heyman was sat at a table with a huge spread of food. All the men and women but AJ ran into the room, interrupting Heyman. Otis said "Food fight" and picked up a plate of food and threw it in Heyman's face… and there was a food fight with everyone. Shayna Baszler locked on a Kirifuda Clutch on Rey Mysterio. Nia powerbombed Carmella through a table and tossed Dana into a vending machine. Nia and Otis faced off as Otis ate a sandwich, then they walked off.
Otis walked into a cafeteria area and started eating snacks and pie. John Laurinaitis came in, said "people power" and Otis smashed a pie in his face.
Asuka ran into a janitor with a mop and yelled at him in Japanese. The other women then ran after her. Dana slipped on the wet floor and hit her head.
Daniel Bryan and AJ Styles fought into Vince McMahon's office… There was a dinosaur skull on the wall. McMahon was sat in a chair and screamed "Out!" Bryan and Styles put the chairs back to where they were, then walked out and closed the door. Vince used some hand sanitizer and went back to what he was doing. Outside the office, Styles said that Bryan looked like a real coward in there, and Bryan said that Styles is the one that had the put the chairs back.
Asuka and Nia Jax got up to the roof and fought in the ring. Lacey Evans followed. Nia set up a ladder and went to climb, but Asuka fought her off. Lacey hit Nia with a Women's Right and climbed the ladder, but Asuka pulled her off. Asuka climbed up, but King Corbin suddenly ran in and climbed… and Asuka kicked him off. Asuka grabbed a briefcase for the win!
Winner of Women's Money in the Bank Match: Asuka (22:00)
Otis came in and entered the ring. He tried to climb the ladder but one of the rungs broke off under his weight. He and Corbin started fighting in the ring. Caterpillar and an elbow drop by Otis. Aleister Black ran in and hit Otis with a Black Mass, then Rey Mysterio ran in and hit Otis with a top rope leg drop. Otis and Black climbed the ladder and fought on the top, then AJ Styles ran in and shoved the ladder down.
Corbin threw Mysterio off of the side of the building… then he threw Black over the side of the building! Daniel Bryan ran in and the four remaining men fought. Pele kick by Styles on Otis, then a Phenomenal Forearm. Corbin tossed Bryan's shoulder into the ring post. Styles and Corbin climbed up the ladder and fought at the top, with their hands on the briefcase. They both pulled it off and had a tug of war… Elias ran in and hit Corbin in the back with a guitar. AJ fumbled the briefcase and it fell into Otis's arms. Otis is Mr. Money in the Bank.
Fun match. Michael Cole's voice came up at the end of the match and he somberly and monotonously announced Asuka and Otis as the winners.
Winner of Men's Money in the Bank Match: Otis (27:15)