Ronda Rousey Raw "Contract Signing" Announced for Elimination Chamber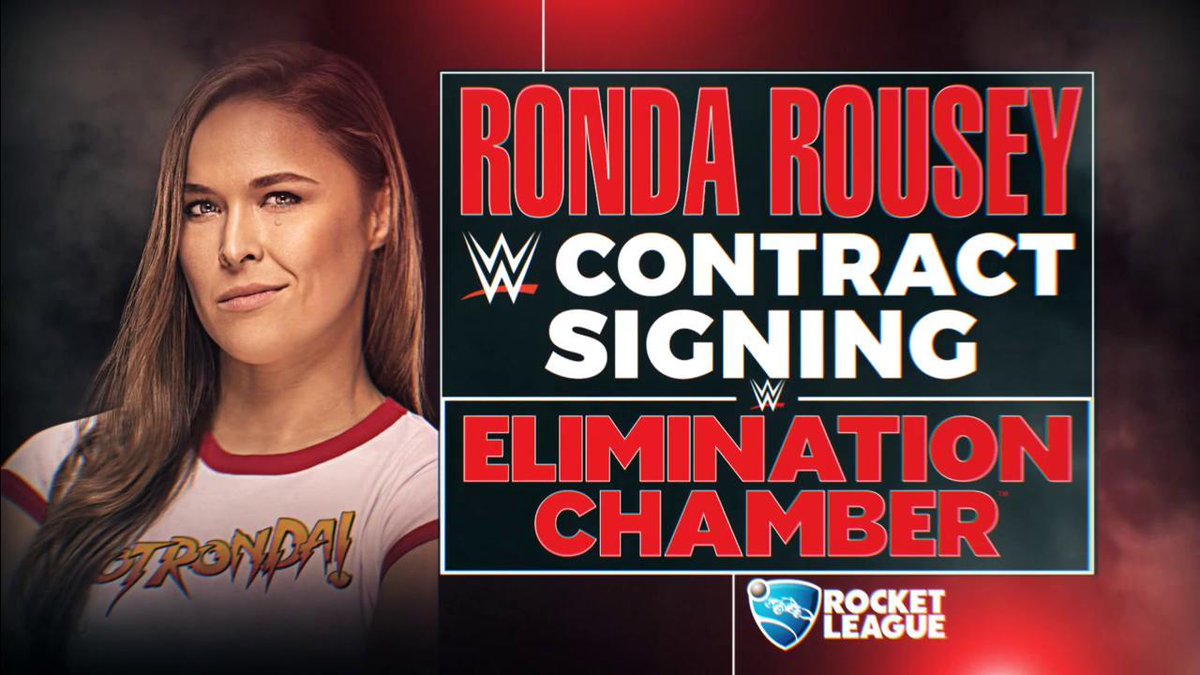 It was announced on Raw tonight that Ronda Rousey will sign a "Raw contract" at the Elimination Chamber PPV on February 25.
In a media call last week, Triple H said that WWE was still finalizing Rousey's contract. After she appeared at the Royal Rumble, it was reported that she had already signed a deal with WWE, so that was either just a provisional agreement, or WWE is just saying that she isn't "officially" signed yet so they can do the contract signing angle at Elimination Chamber. Or they just mean that she's signing a Raw-brand contract, storyline-wise.
The rumor is that WWE wants to do Stephanie McMahon & Triple H vs. Ronda Rousey & a partner at WrestleMania, with The Rock being WWE's first choice for a partner if he's willing and able. We'll see if anything becomes more clear at Elimination Chamber.
AUTHOR'S LINK: